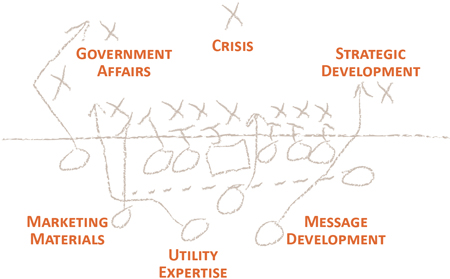 High profile, time sensitive, mission critical projects delivered.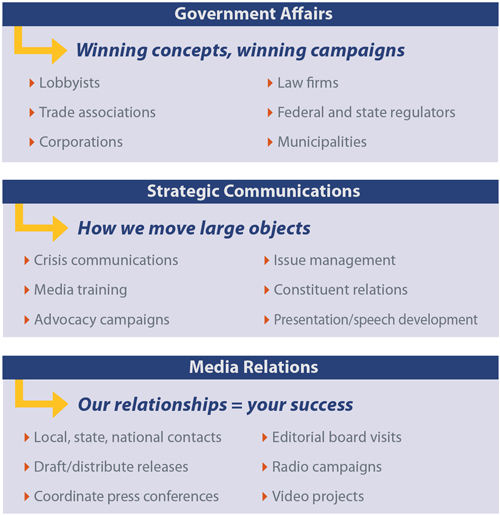 We gladly present our six core areas of expertise–strategic communications, government relations, media relations, transmission/utility work, creative services/new media development and social media. That means we can organize your event, help get legislation passed, pitch to national reporters, put your energy project into service, make an interactive Web site and Tweet about it, too.
Please check out the sub pages for more information on each specialty area.