Our relationships = Your success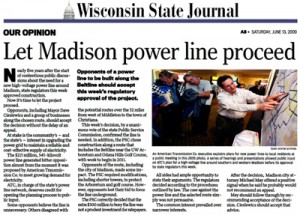 PRW's decades of experience working in and with the  media will help you get the coverage your issue needs. We have local, state and national contacts and can help with press conferences, editorial board visits, radio campaigns, video projects, advertising and of course, drafting and distributing press releases.
Press Conferences
PRW will assist you in selecting the right venue, alerting the media, drafting statements, designing a presentation, preparing for media questions, and designing and producing handouts.  Our press conferences have come in all shapes and sizes – from a conference room in the State Capitol to an outdoor ground-breaking ceremony with a 135-foot-long wind turbine blade as a backdrop.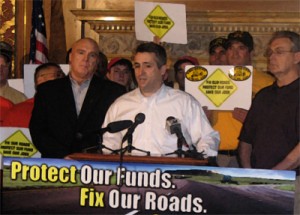 Radio Campaigns
Want your issue heard in Madison? Statewide? The entire country?  We'll help you out.  Our experience in radio scripting, producing, editing, buying and placing will get your message out there, no matter where or whom your audience is. And if you want an online component to your messaging, we'll set you up with a podcast.
Print Advertising
Do you know what double-truck, bleeds or picas mean? Don't worry, we do. We'll decipher those newspaper, magazine and billboard rate cards and create your print ad of any size and color. In addition, we can create ads for you on postcards, posters, fliers, folders, bumper stickers … you name it, we'll create it.